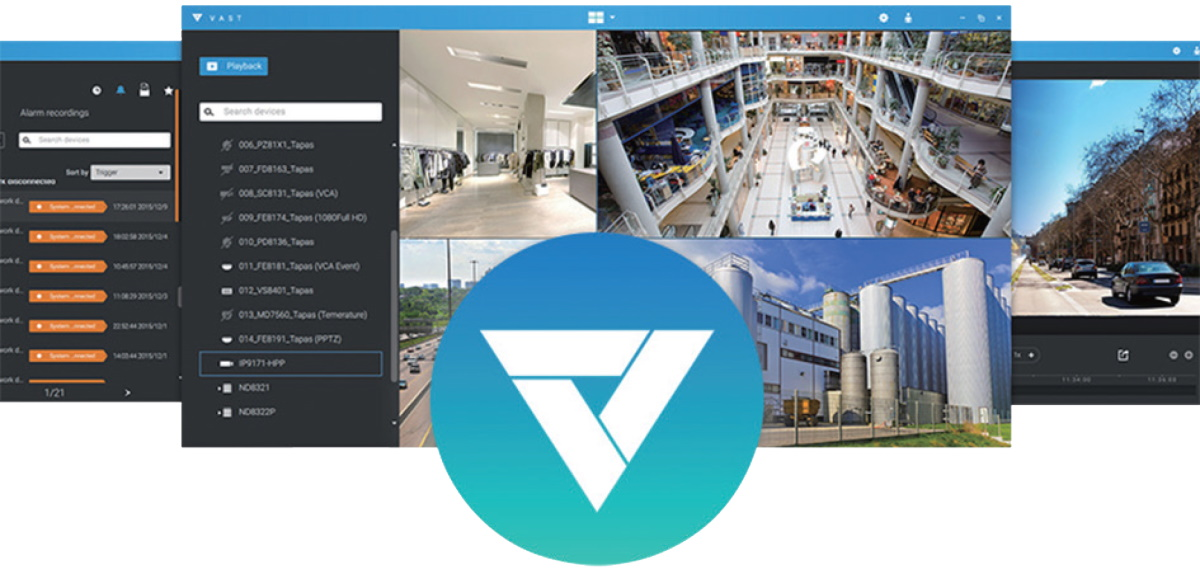 VIVOTEK's VAST 2 (v2.9) Video Management Software From: Vivotek Inc.
September 22, 2020
SAN JOSE, Calif., Sept. 22, 2020 – VIVOTEK (TWSE: 3454), the global leading IP surveillance solution provider, is proud to announce the launch of its latest VAST 2 (v2.9) IP video management software.
"VAST 2 is an easy-to-use IP video management software integrated with VIVOTEK's LPR Solution, Cybersecurity Management Solution, Smart VCA and Smart Search II," said David Liu, President of VIVOTEK USA, Inc. "To efficiently solve users' problems and system bugs, VAST 2 provides an automatic problem feedback mechanism to directly connect to VIVOTEK's FAE system."
VAST 2 utilizes automatic configuration wizards, significantly reducing the time and cost of installing multiple camera surveillance systems. With more advanced setup features such as logical tree, camera configuration, archive management and recording schedule backup solutions, VAST 2 provides easy and intuitive UI with rich functionality to meet the needs of any customer.
VAST 2 v2.9 now includes:
Display Watermark: Add Watermark on Display
– The administrator can add a watermark on the display to avoid tampering by other users.
Digital Video Watermark: Add Encrypted Watermark for Authentication
– To secure your trail of evidence, this feature supports adding an encrypted watermark to the video data stream via a customized password; use Standalone Player to verify which frames in the video have been tampered with to avoid false footage.
Alarm Management: Enable/Disable Each Alarm Individually
– In the latest version, you can now enable or disable each alarm in the alarm list individually; this avoids the need for repeated addition and deletion of alarms.
For more information about VIVOTEK and its comprehensive product line, please visit www.vivotek.com.