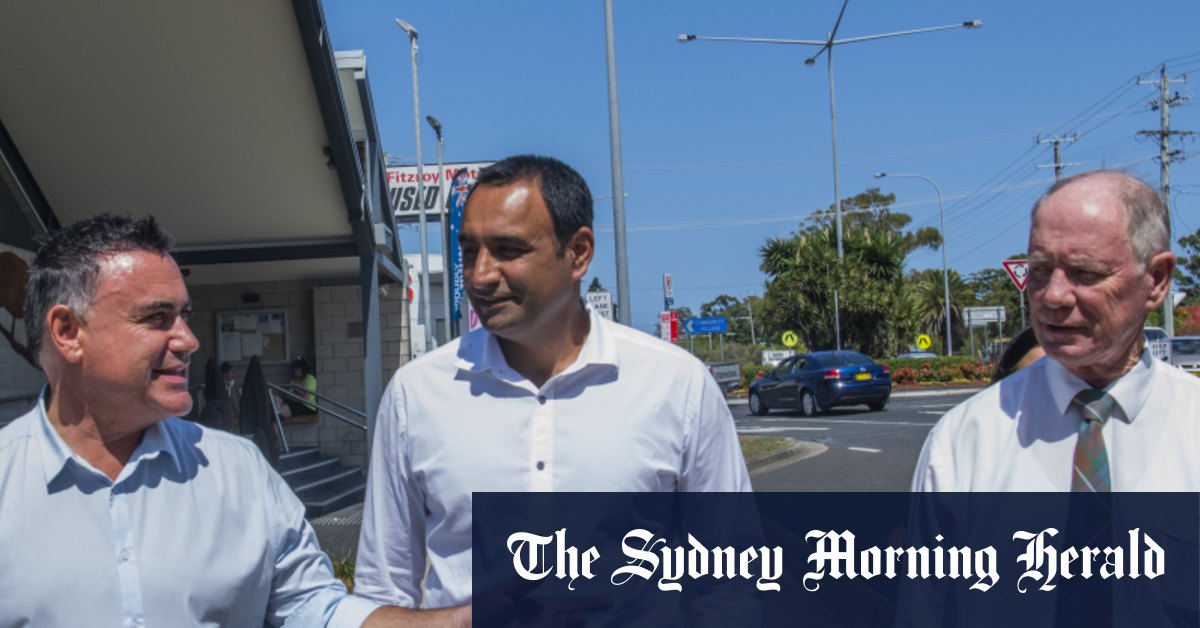 Senior Nationals asked news website to remove party-stacking article
September 23, 2020
Loading
"Hi rob (sic), that story that you just shared contains many defamatory allegations. I would ask that you please remove it," Mr Singh said, according to a posting seen by the Herald.
Mr Trezise then received a request from Mr Fraser to ring him, just prior to him pulling the story from the site around 8am.
"Earlier today we posted a story sourced from the Sydney Morning Herald, in good faith about a local branch of the National Party," Mr Trezise later posted on the site. "[Mr Singh and Mr Fraser] advised that the report contained defamatory allegations and requested its removal."
Mr Lundy also then weighed in with an email at 11.58am, providing a statement declaring that Mr Singh's preselection in November 2018 was "in accordance" with party rules, which Mr Trezise added to his post.
Loading
A Nationals spokeswoman said "both Andrew Fraser and Gurmesh are friends with Rob Trezise".
"Rob was asked to remove the post and he obliged. No threats were made," she said. "Any implication otherwise is untrue."
The Coffs Coast Independent News site was not the only prominent regional site to draw unusual attention after it posted the Herald article.
The Woolgoolga and the Northern Beaches Facebook site, which claims 17,300 members, had one of them post the article at 12.06pm, only to have one of its administrators remove it within four hours.
Lisa Nichols, the site's main administrator said the removal was surprising. When she examined the data, she found the remover was Tegan Swan, one of the Coffs Harbour City councillors, and a friend of Mr Singh's.
Loading
The Herald asked Mr Singh if he had prompted Ms Swan's intervention. "No I did not," was his response.
Ms Swan told the Herald: "The reason I deleted it is that we have a policy within our community group that we don't promote or share negativity, posts or comments, that are designed to create division, frustration or misinformation within our community."
"Similar posts have created a great deal of nastiness and it's tricky to monitor and intervene ongoing.
"I actually thought it was an article from the ABC that I had deleted so the focus was not on the author or publication simply rather promoting positive communication within our community group on any subject."
Ms Nichols said Ms Swan had been a regular administrator of the site when it was set up about a decade ago, but had gone from about 60 days of active involvement on the site this year "as opposed to just about every day last year".
Ms Swan, though, insisted that she had not been a dormant operator of the site: "From an admin perspective I've interacted with the management of the group over 150 times between April and now."
Get our Morning & Evening Edition newsletters
Peter Hannam writes on environment issues for The Sydney Morning Herald and The Age.