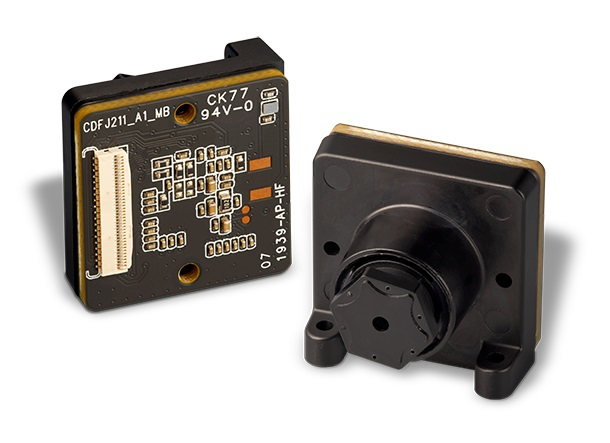 camera computer vision industrial-grade | Military & Aerospace Electronics
September 23, 2020
GRENOBLE, France – Teledyne e2v, a Teledyne Technologies company in Grenoble, France, is introducing the 2 Megapixel (2MP) compact camera module for computer vision applications like scanning and embedded vision.
The 2MP has a pre-focused industrial-grade scanning optic. This MIPI interfaced module includes a small state-of-the-art Snappy 2MP CMOS sensor with a 2.8-micron low-noise global shutter pixel.
Designed for scanning and embedded vision applications, the sensor includes the patented Fast Self-Exposure mode for correct exposure and fast decoding and image processing by the downstream digital system, even in rapidly changing light conditions.
Related: High-power RF and microwave signal limiter for electronic warfare (EW) and radar offered by Teledyne e2v
The module has a 20-by-20-by-16-millimeter mechanical outline and has a high-depth-of-field lens for applications that typically require a wide working range. Semi-customization is possible when alternative optical specifications are necessary.
As a turnkey optical sensor for computer vision, the 2MP helps reduce development time and cost. It mounts with a few screws, with simple connection to the image processing system through an FPC cable connector.
Limited API-layer Linux software drivers enable the module to interface with popular ISP platforms. For more information contact Teledyne e2v online at www.teledyne-e2v.com.