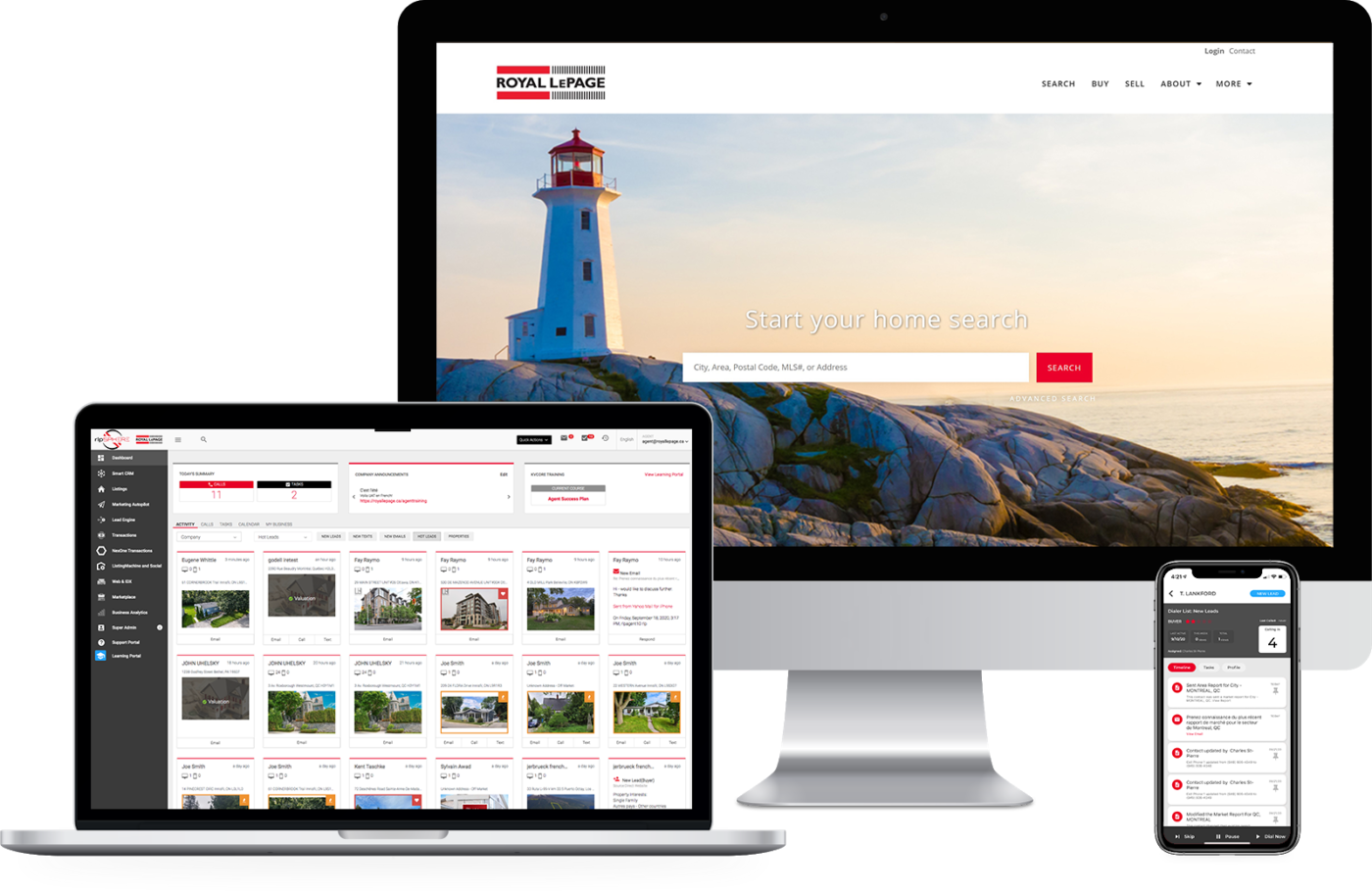 Canada's largest real estate brand sought a customized solution to streamline its technology offering for 18,000-plus professionals, so it partnered with kvCORE to develop a custom real estate business enterprise solution for all 600 offices across Canada.
More than 18,000 agents throughout the offices of Canada's largest real estate company, Royal LePage, now have access to a versatile sales, marketing and business-growth platform powered by Inside Real Estate's kvCORE, according to a press release sent exclusively to Inman.
Deemed rlpSPHERE, the mobile-ready solution was designed to establish a uniform, companywide technology undercurrent for more than 600 individual offices. Rollout started gradually in the spring.
Project stakeholders collaborated for months to customize kvCORE's enterprise offering, resulting in a flexible platform that marries seamlessly with Royal LePage's internal systems and company business goals.
Royal LePage COO Carolyn Cheng said in the release that the software will "[give] our brokers, agents
…
Read More