Garrett Atkins is an American entreprenuer and Chief Executive Officer of VIE Media, a St. Louis based digital marketing agency. 
There's no way around it. The pandemic has impacted nearly all aspects of life, and if you are a business owner, you've most likely felt the effects of Covid-19 on your business. Whether it has directly or indirectly affected your business, chances are the pandemic hasn't been good for your bottom line. 
However, when it comes to dealing with the pandemic's impact on your business, it may be hard to do so, but in my opinion, you can do one of two things: 
1. Do nothing and allow the problem to negatively affect your business further.
2. Adapt and overcome.
In other words, business leaders should strive to find areas of opportunity for improving their business.
As the leader of a digital marketing agency, I've seen the opportunity
…
Read More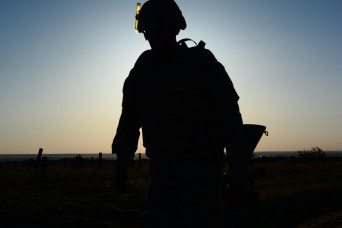 WASHINGTON — The Army Resilience Directorate officially launched its new website Sept. 18 at ArmyResilience.army.mil. The robust website is the Directorate's hub for Sexual Harassment/Assault Response and Prevention, Ready and Resilient, Army Suicide Prevention, and the Army Substance Abuse Program, making it an all- inclusive site for information and resources on these programs.ARD's mission is to provide policy, resources, and capabilities for individuals and leaders to promote cohesive teams and positive behaviors that increase the Army's resilience and readiness.The site is designed with the Army's commitment to Soldiers at top of mind, providing fundamental information for each program, as well as actionable tips, first-person accounts, and up-to-date news to truly enhance the resilience and readiness of the entire Army Family.Sexual harassment, sexual assault, suicide prevention, and substance abuse are community issues that require community solutions. As such, ARD enlisted the support of many outside subject matter experts from each program
…
Read More